Trade isn't just about goods and services. It's also about people – the people who work to produce things and the people who purchase things others have produced. When trade works well, everyone can benefit. When it doesn't, some people can be exploited for the benefit of others.
Seeking a fair deal for the people who produce what we use is part of our Christian obligation to love our neighbour and to strive for justice. That's why we're working to make trade fairer. Take a look below to find worship resources, films, guides to sourcing Fair Trade and more.
Do you want to join with others locally to work on Fair Trade? Take a look at the map below and see if there are groups near you – or ring CCOW to be put in touch with people in your area.
Here are links to local and national groups at the heart of things …


designates Fair Trade groups or institutions (churches, colleges, universities, etc)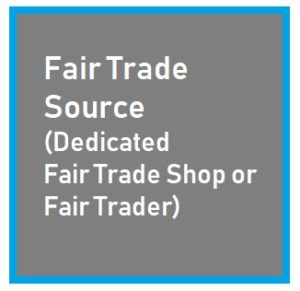 designates Fair Trade Sources – dedicated Fair Trade shops or traders


designates environmental groups (some of which include Fair Trade as part of their sustainability work)
Many small choices make something great!
Fairtrade retail sales in the UK – a snapshot
The top picture shows Fairtrade-inspired drawings done by children from St Edburg's CofE Primary School in Bicester.