Trade isn't just about goods and services. It's also about people – the people who work to produce things and the people who purchase things others have produced.
When trade works well, everyone can benefit. When it doesn't, some people are exploited for the benefit of others.
Seeking a fair deal for the people who produce what we use is part of our Christian obligation to love our neighbour and to strive for justice. That's why we're working to make trade fairer.
Part of that is about raising awareness of trade injustice – and the difference Fair Trade can make. We've loads of resources about that – just go to our main Fair Trade pages.
But Fair Trade only works if the goods producers grow and make can find a market. So on this page, we showcase Fairtrade products you can buy for yourself, your family and your church – and how to access them. 
It's so good to be getting back together in person – and it offers us the chance once again to use Fair Trade products for refreshments and special events. Click on the picture above to take a look at our guide, chock full of ideas and links to suppliers.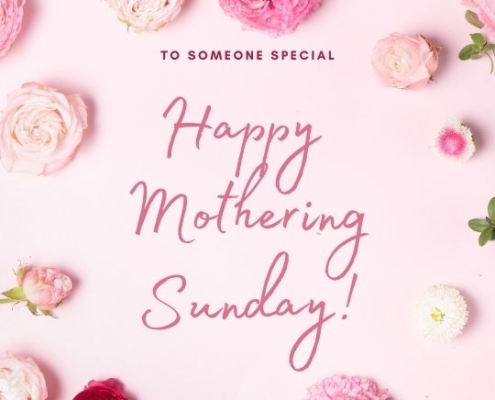 Flowers? Chocolates? Cards? You can Fair Trade them all.
If…
What is Fair Trade?
An inspiring definition of Fair Trade was agreed in 2001 by key organisations in the Fair Trade movement, including the World Fair Trade Organization, which certifies Fair Trade organisations, and the Fairtrade Labelling Organization, which is responsible for the Fairtrade label.
It reads: ""Fair Trade is a trading partnership, based on dialogue, transparency and respect, that seeks greater equity in international trade. It contributes to sustainable development by offering better trading conditions to, and securing the rights of, marginalized producers and workers – especially in the South.
Fair Trade organizations have a clear commitment to Fair Trade as the principal core of their mission. They, backed by consumers, are engaged actively in supporting producers, awareness raising and in campaigning for changes in the rules and practice of conventional international trade. They can be recognised by the WFTO logo.
Fair Trade is more than just trading: it proves that greater justice in world trade is possible. It highlights the need for
change in the rules and practice of conventional trade and shows how a successful business can also put people first."
What's the difference between Fair Trade and Fairtrade?
'Fairtrade' may be more familiar to UK audiences – it's the term that can be applied to products that are certified by the Fairtrade Foundation according to international Fairtrade standards. Fairtrade standards are vital – they ensure safe working conditions, good environmental practices, contracts that honour producers' work, and both a minimum price and a premium, set for each product.
Most Fairtrade products relate to things we eat or drink – from the familiar tea, coffee, bananas and chocolate to the less familiar but well-worth trying dried fruits, pulses, nuts and rice. Fairtrade isn't just about food, though: there are also Fairtrade standards for flowers, gold, and cotton.
Fairtrade certification applies to products, not to companies.
'Fair Trade' (two words, both capitalised) is used for products that come from Fair Trade Organizations, which are certified by the World Fair Trade Organization. These organisations are dedicated to Fair Trade – and everything they produce meets Fair Trade standards. Some of the most familiar to a UK audience would be People Tree and
We also sometimes use Fair Trade to refer to goods that come from organisations that are members of BAFTS, the British Association of Fair Trade Shops.  The members of BAFTS distribute and sell these goods because they believe them to be authentically in the spirit of Fair Trade, even if they are not necessarily from organisations that are certified by the WFTO.
What about 'fair trade' and 'fairly traded'? These are terms that don't have any official meaning, so they are defined simply by the companies that use them.