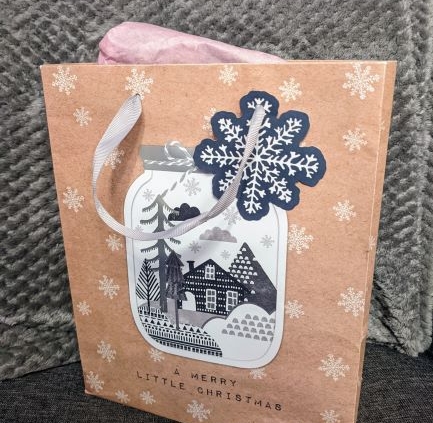 A Guide to Alternative Wrapping
Why not ditch the non-recyclable wrapping paper and tape this year, and try an alternative – they can even showcase how crafty you are! Not only are the options below more sustainable and environmentally friendly, but they allow for a much-loved personal touch when exchanging gifts.
Furoshiki
You may or may not have come across this term… Furoshiki are traditionally Japanese wrapping cloths used to transport goods. There is an emphasis on aesthetics, so you can imagine how beautiful some textiles may be. In recent years, it has become more mainstream and is now promoted by retailers such as Lush, to encourage wrapping gifts in stunning fabrics instead of paper and tape that cannot be recycled. We've put together a little video of how you can use this alternative – why not pick up a Fair Trade scarf and that can be part of the present!
Brown Paper & Ribbon
Most people have ribbon lying around their homes, which have come from previous gifts. Instead of buying wrapping paper from the shops, why not bulk buy a roll of brown paper (fully recyclable) and then use ribbon to seal it. The best part is, you can add your own design or personalise the paper with drawings or a message. Here's one we made earlier 😊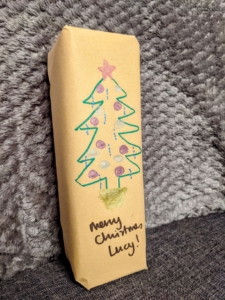 Washi Tape
If you're worried about how you'll cope without sticky tape, then why not swap it over to Washi tape. They can be bought pretty much everywhere now and because they've been created using highly renewable products, they're fully recyclable! You can even find some Fair Trade ones if you look hard enough.
Recycling!
If like us, you never throw away gift bags – why not just reuse them? Get a little bit of tissue paper and scrunch it on top, and voila! You have a beautiful looking gift. Now, unfortunately, a lot of mainstream gift bags are not recyclable because they include plastics and glitter; but if we keep reusing them then at least we're not adding to the cycle of purchasing and throwing into landfill. The one in this photo is onto its third recipient!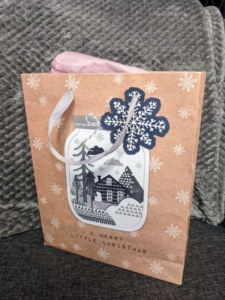 https://www.ccow.org.uk/wp-content/uploads/2021/12/Wrapping-Paper-Bag.jpg
577
433
Suzabelle Jones
https://www.ccow.org.uk/wp-content/uploads/2018/05/CCOW-Logo-Revamp-V3b-300x98.jpg
Suzabelle Jones
2021-12-10 08:40:26
2022-02-05 12:56:52
A Guide to Alternative Wrapping