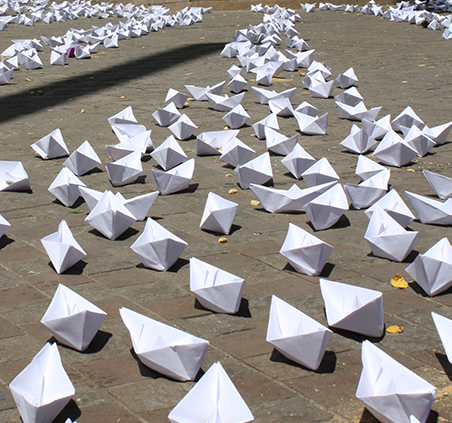 Refugee Support Newsletter – September 2018
Communications Event


Resources

News from Local Groups

Upcoming events and actions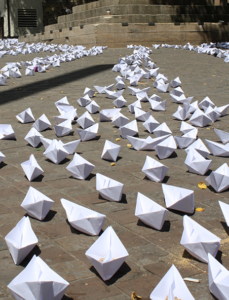 Would your group or organisation like to do some joint thinking about strategic communications, both among ourselves and externally? Then please join us on Thursday, 11th October, 9.30am – 12.30pm, at Wesley Memorial Church, Oxford, for a session led by media consultant Jillian Moody. Jillian ran the  communications workshops at our "Partnerships of Hope" conference and offered to facilitate this follow-up in response to participants' feedback.  There is also the option to bring your lunch and eat together afterwards. Please let Joanna know if you would like to come (joanna@ccow.org.uk; new phone: 07774 474601)
Resources
This very useful site, not just for churches, brings together the latest briefings and research reports on refugee matters by a range of agencies.
The Joint Public Issues Team (the Baptist Union of Great Britain, Church of Scotland, Methodist Church and United Reformed Church working together for peace and justice) has launched this report calling for an end to the "hostile environment" and challenging churches and individuals to act.
Two recent reports by Refugee Action highlight problems within the UK asylum system: delays in being granted support and barriers to access to legal advice.
This report on migrant health in the South East, by Public Health England and the South East Strategic Partnership on Migration, gives facts, figures and links to resources, including on entitlement to services.
The UNHCR provides a comprehensive picture of the current global refugee situation with pictures, graphs, case studies and statistics.
The Churches' Commission for Migrants in Europe recently published this booklet which analyses issues associated with the current system for dealing with migration. As well as thoroughly explaining the basis for rights in European and international law and debunking some myths, the author suggests what churches (and others) can do to improve the situation.
Published about three times a year by the Refugee Studies Centre in the Oxford Department of International Development, University of Oxford, these journals are available free of charge in print and online in English, French, Spanish and Arabic. Each issue contains a wealth of articles on a particular topic, e.g. Economies: rights and access to work, Syrians in displacement, Resettlement.
News from Local Groups
Asylum Welcome needs a new venue near Cowley Rd, Oxford, for its youth club for unaccompanied young refugees. It is now too large for its current venue (35 attendees 1 evening a week) and they don't want to turn people away.
Kama Oxford , a new project enabling refugees, asylum seekers and migrants to share their skills and passions with others, recently held its first teacher training workshop. Volunteer mentors and teachers are now being matched up. So look out for workshops on subjects such as Arabic language and culture, Middle-Eastern cookery, embroidery and computing starting soon.
Marlow Refugee Action raised over £800 at their July garden party towards the legal centre for refugees on Samos, which is now up and running.
Sanctuary Hosting which provides shelter to homeless vulnerable migrants, refugees and asylum seekers, needs more volunteer hosts in Oxford, Reading and Milton Keynes. Please help publicise using this information sheet.
Upcoming Events and Actions
Sign the Refugee Council's petition asking the Home Secretary to change unfair rules keeping refugee families apart.
Sign Sign Safe Passage's petition to Theresa May to resettle 10,000 child refugees over the next 10 years.
The CCOW events calendar is updated regularly with events of interest on this and other topics. Take a look!
https://www.ccow.org.uk/wp-content/uploads/2018/09/Refugee-Boat-Installation-3b.jpg
592
452
Joanna Schuder
https://www.ccow.org.uk/wp-content/uploads/2018/05/CCOW-Logo-Revamp-V3b-300x98.jpg
Joanna Schuder
2018-09-25 11:28:13
2019-02-12 14:33:06
Refugee Support Newsletter – September 2018