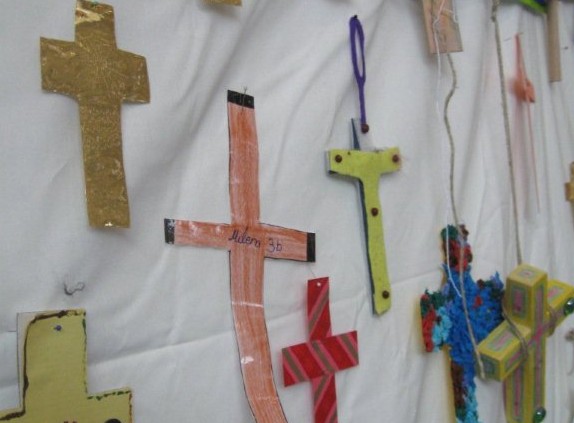 Theological Reflection on Conflict and Peacebuilding
Christians around the world are struggling to come to terms with the conflict and violence that we see all around us, whether directly or on the news. How can we respond?
In Theological Reflection on Conflict and Peacebuilding, Bethan Willis asks us to respond in a way that is not simply a reaction to acts of violence, but that recalls to the world the larger plan of right relationship that God desires for us.
"Christian concern about conflict and peacebuilding is much more than a concern to stop killing, end ongoing violence, or uphold rights," she asserts, adding "When we seek to find an appropriate response to violent conflict, might the answer be not to look first to the many specific things we can do, but to look forward to God's masterplan—to ask: What is the alternative? Where should we be headed, and how can we get there?"
A thought-provoking challenge that is pertinent to us all.
https://www.ccow.org.uk/wp-content/uploads/2015/08/Wall-of-crosses-2-e1452390259419.jpg
443
574
Suzabelle Jones
https://www.ccow.org.uk/wp-content/uploads/2018/05/CCOW-Logo-Revamp-V3b-300x98.jpg
Suzabelle Jones
2015-08-24 01:42:28
2016-01-10 01:44:50
Theological Reflection on Conflict and Peacebuilding