Catriona Cappleman
Secretary and Treasurer
Catriona Cappleman is Treasurer and Secretary. She worked in Rwanda as a CMS mission partner and is active in the parish of St Michael and All Angels, Warfield.
Christian Concern for One World
Colin Cockshaw
Board Member
Colin Cockshaw was Chair of our Board of Trustees from 2003 until 2016. A Mission Adviser for USPG (now US) before his retirement, he now also chairs the Bicester Fairtrade Group and is a Licensed Lay Minister in the Bicester Team.
Christian Concern for One World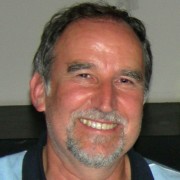 Colin Date
Acting Chair
Colin Date has spent most of his working life as a secondary science teacher. He is an active member of St. Michael's Church, Warfield and on the board of Reading International Solidarity Centre. He spent three years teaching in Botswana.
Christian Concern for One World
Elizabeth Perry
Research and Resources Officer
Originally a research scientist in Immunology, Elizabeth has been writing, creating resources, campaigning and speaking on global poverty and justice issues for over 15 years. She has worked for Christian Aid and was World Development Representative for Bath and Wells Diocese. She currently also looks after the Anglican Alliance's Agents of Change programme.
Christian Concern for One World
Joanna Schüder
Churches Refugee Networking Officer
Joanna joined CCOW in April 2017. She has a background of working with refugees and others in difficult circumstances both in the United Kingdom and in Germany. She has wide experience in a variety of church contexts and is currently a deacon at Didcot Baptist Church, with particular responsibility for pastoral care.
Christian Concern for One World
Maranda St John Nicolle
Director
Maranda has coordinated CCOW's work since 2002. She is also the World Development Adviser and Partners in World Mission Project Officer for Oxford Diocese and on the board of ECCR. She has served on the steering group of various organisations, including Faith for the Climate. She is currently the Church of England's Provincial Link to the International Anglican Women's Network.
Christian Concern for One World
Keith Whyte
Board Member
Keith Whyte worked for the Met Office in satellite meteorology. He is a nationally accredited URC lay preacher and a member of St Paul's, Bracknell, where he has helped the church to gain the Eco-Congregation award.
Christian Concern for One World
Bethan Willis
Volunteer Consultant
Bethan completed her doctorate on Miroslav Volf and post-conflict justice in the Balkans in 2013. She has been a summer fellow at the Library of Congress. Now living in Oxford, she is the Assistant Social Responsibility Adviser for the Diocese of Oxford and also works for the Oxford Pastorate, a chaplaincy to Oxford's post-graduate community. Outside of work, she volunteers for a refugee charity and enjoys going on mini adventures with her family – Sean, Huw and Ben.
Christian Concern for One World