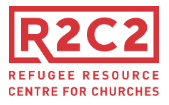 "Jubilee+ Zoom: Refugees and Asylum Seekers
Join in with one of the two calls taking place today. The Jubilee+ Refugees Network will help us to understand the issues faced during lockdown and how we can support refugees and asylum seekers during this time.
The first call takes place at 2:30pm-3.15pm and it will be repeated again at 3:30-4:15pm. Tickets are limited to 20 for each call to enable everyone taking part time to contribute and ask questions.
Follow this link to reserve your place for the 2:30pm call – Refugees and asylum seekers – 2:30pm
Follow this link to reserve your place for the 3:30pm call – Refugees and asylum seekers – 3:30pm"