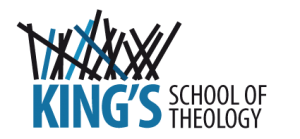 "Refugees are constantly in the news. Whether it's a crisis in Syria or Afghanistan, or new Home Office regulations to restrict immigration, the topic keeps appearing. But have you ever wondered: what does God think about it all? Does the Bible have anything to say about immigration, national borders, and the right to asylum? Is there a Christian way of thinking and acting towards refugees that's different from the secular way?
This course will introduce you to Christian refugee ethics. In six online sessions, you will (a) gain clarity and understanding about the contemporary global situation (b) explore the biblical message on migration and refugees, (c) tackle difficult questions about human rights & national responsibilities from a Christian point of view. We will be asking questions like: should every nation have an open borders policy? Does a state have the right to decide who enters its borders? How many immigrants is too many? What is the difference between a refugee and an economic migrant, and should we care? Finally, we will ask what practical steps Christians can take to show God's love to refugees at home and abroad.
| | |
| --- | --- |
| Course duration: | 6 sessions |
| Course dates: | Wednesday evenings between 10 November – 15 December 2021 |
| Time: | 19:30 – 21:00 GMT |
| Location: | Online, Zoom |
| Cost: | £90, including resources and access to interactive participant-only website |
About the Tutor
Barnabas is a Junior Research Fellow at Oxford University. He is passionate about making theology speak meaningfully to the practical challenges facing Christians today. He grew up in in Basingstoke, and later helped plant Community Church Harlesden in London where he continues to preach every few months. He lives in Oxford with his wife, Silvianne, and daughter, Estelle. At KST he is a member of the Theology and Biblical Studies Track team and teaches on hermeneutics, the doctrine of God, Proverbs and Romans. He hosts a podcast called Faith at the Frontiers.
Sign up here: https://kingstheology.org/why-refugees-matter/"