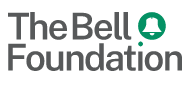 "As more Afghan families are moved out of temporary accommodation and into longer term housing, schools continue to welcome new arrivals. This webinar will provide schools and practitioners with useful information, as well as practical guidance to help ensure a smooth induction period for learners and their families. The content will be of interest to schools welcoming families from Hong Kong and other countries, as well as those from Afghanistan.
Areas of focus will include:
Creating a whole school ethos around sanctuary and migration.

The impact of previous experience on children.

Challenges for resettled Afghan children (well-being and academic).

Strategies for helping new arrivals and their families to settle in your school.

Strategies for working students who enter the education system in England during KS3 or KS4.
Speakers include: