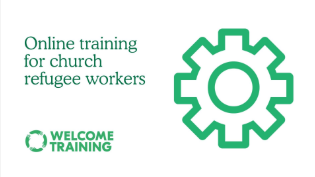 "Trauma training series
Get equipped to support refugees in your community who have experienced trauma this July. You can join in with all three sessions, or just choose one or two. All sessions are being run twice – in the day time and the evening. We hope you will be able to find a time to suit you!
Caring for yourselves and others working with refugees: Tuesday 14th July: 1-2pm, Thursday 16th July: 7-8pm
This online training will look at the stresses we sometimes face when welcoming and supporting refugees in a variety of ways. We will also reflect on how we cope with stress and the practical ways we can look after ourselves and those that work alongside us in supporting refugees. We will then consider what we can do to support those in our churches who are involved in refugee work.