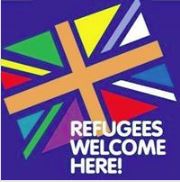 "Dorian Ford reprises Keith Jarrett's famous improvisation.
Dorian writes:
This is a piano concert unlike any other. It's like a jazz piano concert but it's not improvised. It's solo piano music but it has grooves, riffs, and song-form chord changes, like jazz or rock. It is steeped in the German classical piano tradition like a big sonata by Schubert or an emotionally programmatic journey through the soul like a Mahler symphony. But it could only come from the USA. Fearlessly eclectic, one might think of it like an Ives piano sonata and yet it obviously inhabits the jazz, folk, rock, blues landscape of American music, which is essentially improvised.
(The Köln Concert was a live recording of solo piano improvisations performed by Keith Jarrett at the Opera House in Cologne on 24th January 1975. The double-vinyl album was released in the autumn of 1975 by ECM Records and went on to become the best-selling solo album in jazz history, and the all-time best-selling piano album with sales of more than 3.5 million.)
All funds go to Charlbury Refugee Action Group and are used to support refugees, mainly in Greece and northern France. 
CRAG Tea Concerts begin at 3pm and last about an hour. Seats are not reserved, so to get a good choice we recommend you arrive in good time. Doors open at 2.30. Tickets are £12 on the door (under 15s £5) and include tea and cake, or in advance from Cotswold Frames. Or email nick.parker@cooptel.net or phone 01608 811558 to reserve.
☕️? Complimentary (and extremely popular!) tea and cakes are served after the concert. "