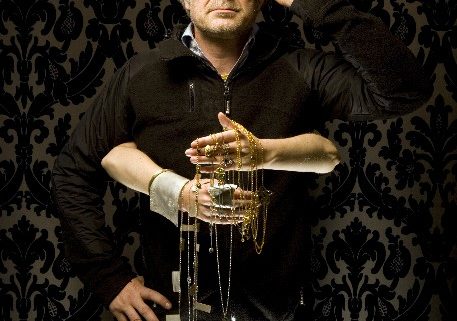 Greg Valerio is one of a kind. Acclaimed jeweller and brilliant campaigner (he won The Observer Ethical Awards Campaigner prize in 2011), he has helped lead a revolution in the jewellery industry, bringing human rights and social justice into the jewellery value chain. He was a major force in the launch of Fairtrade gold, and he continues to work so that small-scale and artisanal miners of gold and gems get a fair deal for their labour.
He's a brilliant speaker, too. And he's coming to an evening for Fairtrade supporters in our churches.  It's a fabulous opportunity to hear his story and ask a leading figure about Fairtrade, his work, and his faith.
And it being Shrove Tuesday, we'll be partaking of pancakes … with a variety of Fairtrade toppings, of course!
Please register to come: you can ring 01235 851763 or register online at http://bit.ly/2jjrlfk. There are only sixty places available, so register early to avoid disappointment.
This is a featured event in Spring 2017.