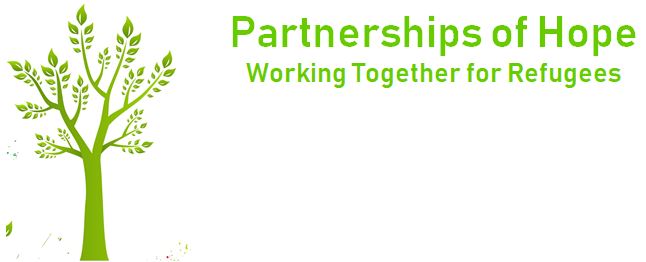 'Partnerships of Hope: Working together for refugees' will provide information and training; space for sharing and encouragement among people already engaged in supporting refugees; and a chance to find out about opportunities to get involved for people who are interested but not yet engaged.
If you're already supporting refugees … or thinking about it … or just interested, please join in!
Registration essential. Register at: https://www.eventbrite.com/e/partnerships-of-hope-working-together-for-refugees-tickets-44083129828
Programme
10:00 Arrivals and registration
10:15 Introductions and "Setting the Scene"
11: 00 Panel of groups sharing experiences:
Churches in Bicester Refugee Support Group
Blackfriars Community Sponsorship Group
Brightwell Supporting Refugees
Wycombe Refugee Partnership
12:00 Refugees Reflect
12:30 Lunch – food from around the world (suggested donation £5 on the day) – and Marketplace:
Explore opportunities with the groups above and:
Asylum Welcome
Christian Aid
Citizens UK
Connection Support
Red Cross
Refugee Resource
Refugees Welcome in Milton Keynes
Sanctuary Hosting
… and other Thames Valley initiatives
1:30 Workshops (2 sessions)
Sponsor Refugees (Citizens UK): Introduction to Community Sponsorship
Effective Communications and Working with Media (training provided by Jillian Moody, journalist and media trainer)
Statutory provision for refugees in the UK
Engaging your church (session 1)
Engaging your community (session 2)
3:30 Plenary
4:00 Close
Free to attend, with suggested donation of £5 for lunch.
A CCOW Featured Event