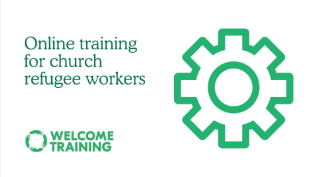 "Over the next few months, we are delivering free, online training sessions to equip your church as you serve refugees through the coronavirus pandemic. These sessions are available to all church members who are in contact with refugees and asylum seekers, helping you to think through some of the key issues facing us at this time.
Click here to sign up today.  The Welcome Churches team will be in touch with the details of the call.
All our training will be conducted via Zoom video link.
Thursday 18th June: Covid-19 – what has changed for refugees and our church?
The last few months have completely changed our communities, our churches and our outreach; will life ever be the same again! In this session we will look at the challenges and opportunities that Covid-19 has given our refugee ministries. Make sure we can learn from the impact of Covid19 to serve and welcome more refugees in the future."