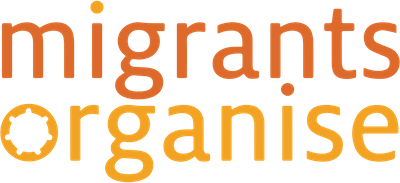 "Join us on 25 May for this online digital rally: We demand an end to the hostile environment!
On 25th May 10 years ago, Theresa May announced that she wanted to "create a really hostile environment" for migrants in Britain. In this decade, doctors have been made to refuse life-saving treatment to patients and charge extortionate bills for healthcare on the basis of your immigration status. Schools have been forced to share children's data with the Home Office, who use the data to track down, detain and deport parents. Landlords refuse to rent houses to people with 'foreign-sounding names'. You can't open a bank account, get married or get a driving licence without the right immigration status.
Meanwhile, migrant workers face immigration raids at work and in their homes, whilst hundreds of thousands of others are not allowed to work and have to live on £40 a week. Families drown in the Channel trying to seek safety, and lifeguards are criminalised for trying to save them. Private companies profit millions from housing migrants and asylum seekers in unlivable conditions and from deporting people who have lived here since childhood. And the Government continues to find ways to make the system more hostile every day – including the Nationality and Borders Bill and the recent announcement that asylum seekers and refugees will be kidnapped to and detained in Rwanda."
Register here to attend.