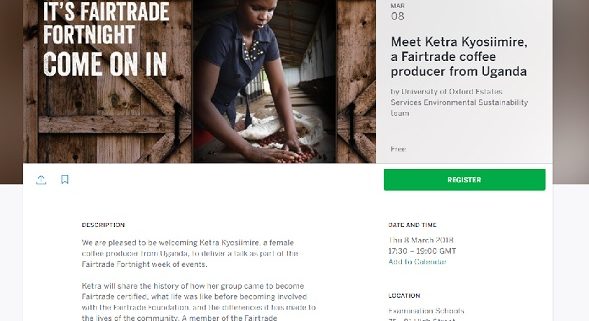 "We are pleased to be welcoming Ketra Kyosiimire, a female coffee producer from Uganda, to deliver a talk as part of the Fairtrade Fortnight week of events.
Ketra will share the history of how her group came to become Fairtrade certified, what life was like before becoming involved with the Fairtrade Foundation, and the differences it has made to the lives of the community. A member of the Fairtrade Foundation will also accompany Ketra and will be able to answer questions about Fairtrade more generally.
Fairtrade refreshments will be available."
A CCOW Featured Event.