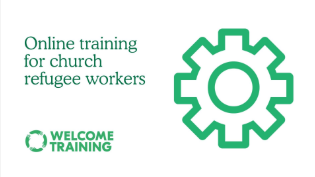 "Trauma training series
Get equipped to support refugees in your community who have experienced trauma this July. You can join in with all three sessions, or just choose one or two. All sessions are being run twice – in the day time and the evening. We hope you will be able to find a time to suit you!
Looking after myself – for refugees: Tuesday 28th July: 1-2pm, Thursday 30th July: 7-8pm.
Are you from a refugee-background and trying to rebuild your life in the UK? Do you find that you sometimes struggle with feeling low, or remembering the difficult things that have happened in your life or back in your home country? It's ok, this is very normal! Join us to discuss what trauma is and the impact it can have on your day-to-day life. Whilst this session will be taught from a Christian perspective anyone from any faith is welcome to attend. We recommend coming to this training in pairs – with one person coming to support the refugee who wants to attend.