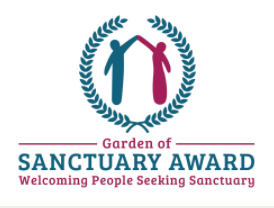 "Join us to celebrate Hempen Cooperative's 'Garden of Sanctuary' Award in recognition of their work to welcome sanctuary seekers
City of Sanctuary has awarded Hempen Cooperative the Garden of Sanctuary Award in recognition and celebration of their community work to welcome and accommodate people of sanctuary seeking background in Reading.
Hempen's project, Growing Solidarity, aims to build community resilience through promoting and facilitating connection to ourselves, each other and the natural world through their community garden. The project works with people from all walks of life, many of the participants are individuals and families from refugee backgrounds. Participants grow, harvest, package and cook food, participate in workshops and spend time in nature and with each other.
The award recognises the welcoming and safe space the project offers to people seeking sanctuary. The award celebration event will take place on the 25th Jan at 3pm. It will be a chance to hear more about the project, what it means to the people involved and what it means to the wider community.
Suggested donation £1 on the day
Free to refugees and sanctuary seekers."