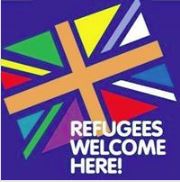 "Book your tickets now for the Dorian Ford jazz piano concert on Sunday 13th February at 3pm…
Dorian enraptured us two years ago with his rendition of Keith Jarret's famous Koln Concert, and we are delighted that he will be returning, this time to offer us an hour of his own original improvisations. It should be a treat and is not to be missed!
His last concert was a sellout so book early as places may be limited depending on Covid safety requirements.
Tickets £12 (£6 under 16s) are available at Cotswold Frames. Or you can phone 01608 811558 or email nick.parker@cooptel.net to book tickets. 
There will be complimentary take-away cake. We hope to resume refreshments soon. The hall will be well ventilated and the audience will be in socially distanced bubbles. Please bring a mask and wrap warmly. Numbers will be limited so purchase or book your tickets soon to avoid disappointment.
Visit our webpage to read our Covid Safety precautions. "